---
Exhibitondesign for Bella Center. Graphic line for Møbelsnedkerforeningen / Association of Furnituremakers.1995
Logo til Møbelsnedkerforeningen; en svalhale-samling. Lavet til også at kunne slåes og brændes i træ.
---
---
Møbelsnedker. Furnituremakers. Exhibitionmaterial.  2017
---
---
Museum Amager, Log oand graphic line. Adaptation for magazine. Color scheme for graphics. Way-finding 2010
Logo skal samle indtryk af landbrug ved bindingsværk og søfart ved master. Brændemærke til husgeråd.
Farvekoden for grafik og skiltning er lavet med indtryk fra folkedragten i det lokale område. Amagerdragten.
---
---
 Børnenes Museum. Nationalmuseet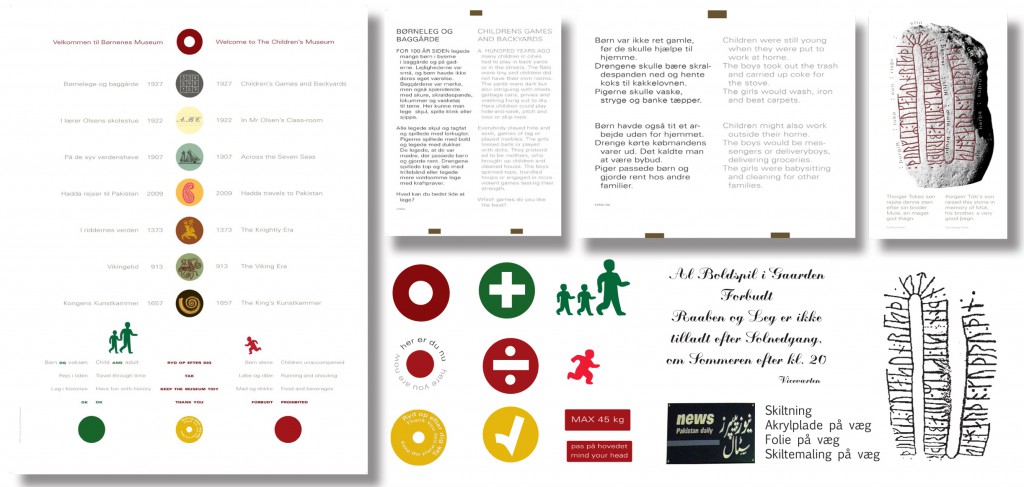 Grafisk linie udstillingsgrafik til Børnenes Museum, Nationalmuseet. Skiltning, grafik, illustration som del af totalkoncept for design.
---
---
   Sundhedsvæsen  – Health
Concept and graphic line for health organization Checkpoint under The Aids Foundation. 2010
Et projekt for frivillig hiv-test. Telt opsat offentlige steder Hovedbanen, Roskilde festival etc.
---
---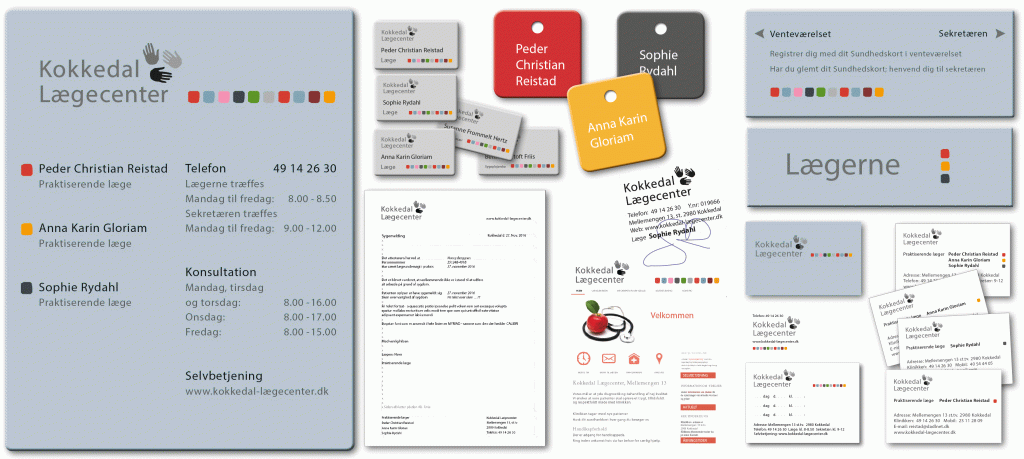 Graphic line for Association of Medicins in Kokkedal. 2017
---
---
Graphic line for health organization Cross-Over under The Aids Foundation. 1999
Tabu om Hiv i de etniske grupper som materialet henvendte gav udfaldet af det diskrete look som gjorde det lettere at i miljøerne at kommunikere mellem generationer
---
---
Selected logo for both companies, exhibition, privat, craftsmen, associations. 1995-2017
---