---
 Møbelsnedker
Forening 
Museum
 Scenograf 
---
|  udvikling af koncept for grafisk identitet: Markering af et firma eller et projekts særlig karakter
|  Et klassisk brug af logo, fungerer analogt og digitalt; på papir, skiltning, slået i træ og på web eller i neon.
|  Dekoration, farve, mønster og materiale til at markere firma eller projektets identitet er dele af et koncepts helhed. Børnenes Museum, NM
---
|  Concept development of graphic identity to mark the firm or projects particular quality.
|  A classic logo works both on analog and digital platform, on signs, paper, brunt in wood, on web or in neon. 
|  Decoration, color, surfacedesign and materials to identitfy the firm or a project is part of the entity of a concept. Childrens Museum, NM
---
Møbelsnedkerforeningens oprindelige papirlinie og log udført til Møbelmessen / Bellacentret.
---

Pdf gennemgang af designlinie              Pdf forhåndstilrettelægning af medlemsblad
Museum Amager, Log oand graphic line. Adaptation for magazine. Color scheme for graphics. Way-finding 2010. Localinspiration in the folklore style.
---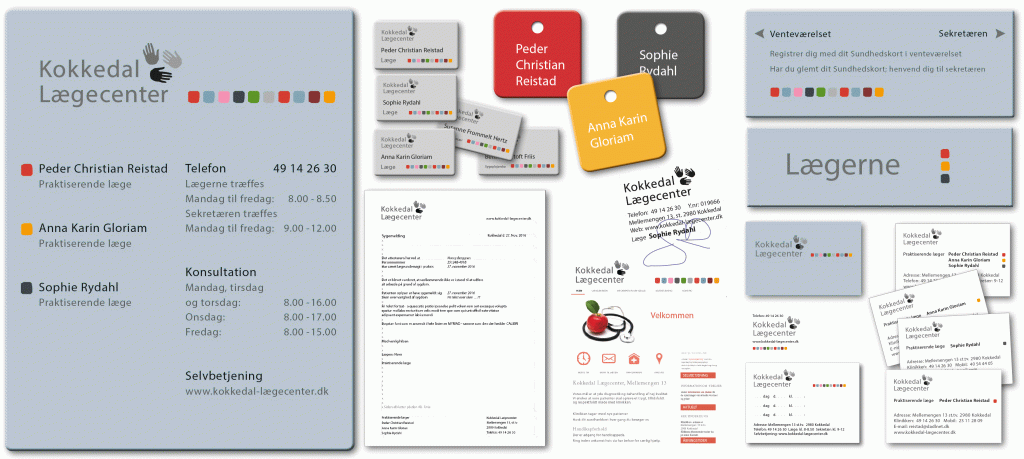 PDF gennemgang af samlet linie – Pdf designlinie
---
Graphic line for Association of Medicins in Kokkedal. 2017 , wanting a serious look as well as inviting for children.
---
---
Concept and graphic line for health Organization Checkpoint under The Aids Foundation. 2010. Street testing for Hiv, for festivals or centralstation etc.
---